Head of Catering
Head of Catering vacancy available at high end residential care facility in Newcastle
We are accepting applications for a Head of Catering with our client, a luxury care home with an excellent  reputation located in central Newcastle. Your working pattern will be five days out of seven with one weekend on and one weekend off. If you are a dynamic, quality driven head chef with a flair for management then this might be the role for you:
Head of Catering – duties and responsibilities
Using the in house system to plan, order and manage stock week to week
Managing all financials associated with the kitchen
Planning and delivering appealing and nutritious menus for the residents at the right price point
Considering all dietary requirements
Building rapport with senior management and residents alike to ensure the best guest experience possible
Managing the kitchen staff, including rotas and staffing levels
Adhering to all health and safety regulations and recording all action taken consistently
You must be:
Good with paperwork – there is a high standard of organisation, compliance and financial acumen associated with this role and as such any successful candidate will be expected to be fully computer literate
A great chef with a passion for producing great food
A strong leader with the capabilities to guide, inspire and motivate your team
A good communicator who can work with other departments to meet the needs of the residents
Willing to undergo a DBS check
Experienced in a similar or relevant role for at least 3 years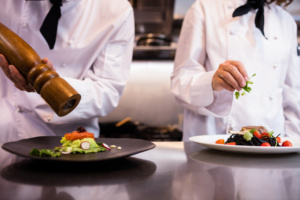 Why apply?
This is a permanent role for a well established employer with a superb reputation in the industry
Free parking in a central location
Staff incentives
Career support from a committed team
Ongoing training and development opportunities
If you think that this Head of Catering role is right for you then we look forward to receiving your application.