Food and Beverage Manager
Food and Beverage Manager needed for charming boutique hotel in Hexham.
Full time, permanent contract.
We are working on behalf of our client, a stunning Victorian hotel in the heart of picturesque Hexham. They require a Food and Beverage Manager to run their open plan restaurant lounge area and oversee the guest dining experience from beginning to end.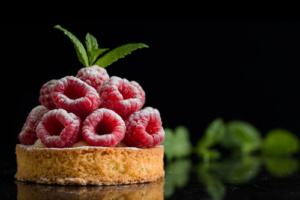 Duties and responsibilities of Food and Beverage Manager:
Overseeing all the day to day operations of the F&B department in the hotel.
Ordering and stock management.
Taking responsibility for the social media activities for the F&B department.
Training, coaching and motivating staff to continuously improve the level of service provided to diners.
Managing staffing levels and rotas.
Liaising with guests to enhance their stay in the hotel wherever possible.
Solving problems as they arise in a decisive and calm manner.
Maintaining impeccable standards across the F&B department.
Handling cash and reconciling payments.
You must:
Have previous relevant F&B experience.
Have a can-do, hands on approach to your work.
Be smart and presentable with superb interpersonal skills.
Take pride in your work and have great attention to detail.
Possess a strong work ethic and by physically fit.
Be a good leader with ability to help people progress within the hotel.
Understand what it means to deliver outstanding customer service.
Why apply as Food and Beverage Manager?
Superb salary.
Ongoing training and development.
Work for a genuinely supportive employer in beautiful surroundings.
Endless scope for career progression.
Job security.
This role would suit a Hotel Restaurant Supervisor looking to take the next step in their career. Attitude, personality and the personal calibre of the candidate is the main consideration of the client. Please note you will be required to begin employment here approximately one week before hospitality reopens but some financial compensation may be available in the meantime to secure the best candidate.