Experienced Baker
Experienced Baker required for vibrant garden centre in Newcastle.
Our client, a bustling garden centre located in the suburbs of Newcastle upon Tyne require an Experienced Baker to produce cakes, scones, artisan breads etc… for customers. Working hours 35-40 per week, weekends included. 28 days annual leave.
You will be responsible for the bakery department and will produce delicious cakes, scones, breads, pies, biscuits and more for sale in the busy on site cafe. You must be proficient in mixing, shaping and oven work and a great team player with a genuine passion for all things baked!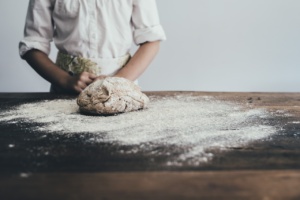 You will have a demonstrable track record of working in a similar role and your experience and expertise will be evident in the quality of your work. Your food safety and allergen training will be up to date and you will have a pragmatic and positive approach to health and safety in the work place. You will have experience with Gluten Free baking and a good understanding of dietary requirements as a whole.
We need team players who can communicate effectively to ensure a consistently high quality offering for our customers. You must be able to use feedback to continuously improve and demonstrate good time management skills.
This garden centre has a great reputation as an employer. The rate of pay is hourly, so no unpaid overtime and there is free parking on site. You will benefit from ongoing training and development and a friendly, supportive atmosphere. This is a permanent, full time role with a well established company.
If you are an Experienced Baker looking for a new position then we would love to hear from you.