Job description
*40 hour working week*
Adkins & Cheurfi are searching for an experienced, sales focused Bar Manager to lead and empower a friendly and energetic bar team to deliver a knowledgeable, friendly, exclusive bar service so our guests feel relaxed and at ease, at their home away from home in a stunning hotel venue.
You need to have a passion for creating fabulous drinks as well as a passion for people to help deliver in both guest and business expectations.
At this venue, they don't just see themselves as a business, but as a family. they are a close-knit team that looks after one another, sharing a passion for hospitality, which always means offering the very best service and ensuring their guests have a great experience. It is an exciting, fun place to work set in stunning surroundings. With two unique hotels, a restaurant and bar, and a spa. They also have really exciting expansion plans over the next few years, with extra cottages, lodges and apartments planned, as well exciting Food & Beverage concept.
The ideal candidate will possess the following qualities:
Knowledgeable and passionate about food and drink
Able to share your knowledge and experience to train and develop the bar team.
The ability to motivate and guide the team to deliver outstanding service every shift.
Experience of stock take and ordering.
Drive sales and profitability
Creative approach to cocktails and premium drinks with an understanding of complementary ingredients.
Be responsible for the bar set up and appearance.
Benefits
Competitive Salary
Additional annual leave rewarded for length of service
Pay rises are not subject to promotions, but as a result of showing improvement in the job and excelling in the role
All roles receive an equal proportion of tips (average tip income is £2,000 per person, per year)
Paid-for career development courses where available
Skilled on-site training
Mentoring programmes to help new employees settle into the job.
Uniform
50% discount across company (accommodation, food and drink, Spa)
Friends and family discounts (accommodation, food and drink, Spa)
Discount on Spa products
Free car parking
Supplemental pay types: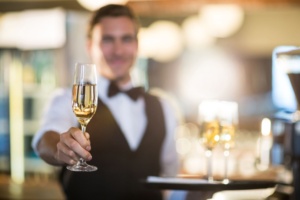 For more information or a confidential chat, contact Hester at Hester@adkinscheurfi.co.uk
To register or for more exciting job opportunities follow the links below: