Banqueting and Events Manager
Banqueting and Events Manager required for charming Georgian estate in North Yorkshire.
We are recruiting on behalf of our client, a prestigious wedding venue located just outside of Richmond, North Yorkshire. As wedding season approaches they are seeking an experienced hospitality professional to head up their well established banqueting team and deliver exceptional events in a beautiful setting. You will be assisted in your duties by a dedicated assistant manager and an exceptional troupe of enthusiastic team members.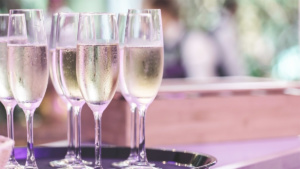 Duties and responsibilities:
Operating the banqueting side of the business profitably
Ordering, organising and maintaining stock
Managing the food and beverage team to deliver on time
Liaising with the head chef continuously to ensure smoothness of service
Planning, overseeing and troubleshooting all events in line with individual guest requirements
Coaching, supporting and mentoring junior staff members
Preparing rotas and managing staffing levels
Using feedback to improve the service
Upholding all aspects of Health and Safety in the workplace
The successful candidate:
Will hold a relevant hospitality qualification, preferably a Bachelor's Degree in Events Management
3-5 years in a relevant role
A strong team manager with great communication skills
The ability to multitask and work on several projects at the same time
IT literate
A real passion for making that big day go with a bang
Superb attention to details and impeccably high standards
What are the perks?
Apart from spending your working days in an idyllic beauty spot you will enjoy onsite parking, staff food and an outstanding discount package. You will be paid a salary in proportion to your skills and experience. Staff incentives, team outings and a supportive peer network are also in place.
If you are interested in the role of Banqueting and Events Manager then we look forward to hearing from you.