Baker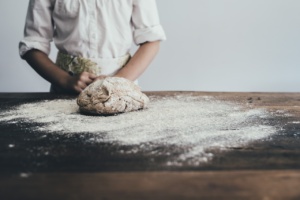 Baker – Newcastle City Centre – Permanent Work

Adkins & Cheurfi are currently recruiting on behalf of one of our clients for an experienced Baker to join a talented team based in Newcastle City
Centre. The successful candidate will be someone with drive and vision to build on their current success and join them as they take things to the next level.
In order to be a success in this role you will:
Have experience in production planning, inventory management, stock control and food safety regulations.
Have extensive experience as a Baker and a good knowledge of patisserie.
Be able to plan and execute the daily production in order to ensure the correct volume and minimise food waste.
Be motivated and ready to take initiative within the role, displaying a skill in problem solving when necessary.
Be able to stay motivated as part of small team of bakers to ensure the necessary attention to detail is upheld and high standards don't drop. This is a hands on role for a career baker who can enthuse others with their passion for their craft.
If you would like to learn more about this role or would like to apply for the position send in your CV today.