Wedding Coordinator- Alnwick
permanent
Adkins & Cheurfi Recruitment are currently hiring an experienced Wedding Coordinator to work across two exclusive wedding sites in Alnwick, Northumberland.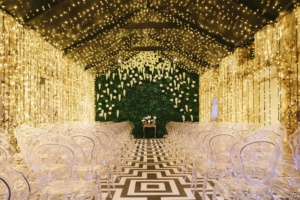 Would you like to be part of an award-winning team? We are looking for experienced, enthusiastic, self-motivated staff to join our team in Northumberland. An exciting new role has been developed at two of the most exciting and truly unique wedding venues, situated in rural Northumberland. The ideal candidate will have vision, enthusiasm and the passion to continue our mission to deliver magical weddings which creates lasting memories for all guests and of course, the special couple.
Job Description:
To actively help sell, plan, coordinate and deliver superior weddings and events at the sister venues.
To promote the site as an exclusive wedding and events venue
To conduct initial venue tours with prospective couples and corporate clients
To conduct planning meetings with couples and to have ongoing contact with them until their wedding day
To keep full and accurate records for each wedding or event and ensure that all schedules are completed one month prior to the wedding/event delivery
To act as a contact for the couple/client during the planning of their wedding or event, handling their enquiries quickly and effectively, throughout their wedding or event experience.
You will be required to attend all events you have assisted in planning, be there to greet them on their arrival to the venue and deliver their ceremony requirements
To prepare detailed function sheets for both the FOH and kitchen teams to ensure that the event is run smoothly and in a timely manner
To prepare invoices and quotations for all clients
To help plan and coordinate wedding fairs
To manage, run and create revenue from the non wedding venue events
To manage, run and create revenue from non wedding events
Basic salary £23k plus bonus scheme
We are currently sending CV's over to our client with the anticipation of interviews taking place over the coming weeks.
Send your CV over to lucy@adkinscheurfi.co.uk or alternatively call the office on 0191 5166118