Waiting Staff Needed in Darlington Area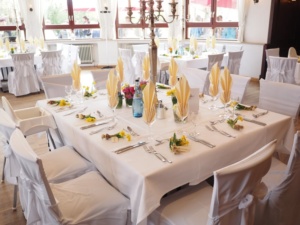 Waiting Staff Needed – Darlington Area
Adkins and Cheurfi are currently recruiting for experienced waiting staff to join our exceptional front of house team. Successful candidates will have the opportunity to work at one of Darlington's exceptional hotels, as well as the chance to work at a wide variety of venues across the North East. If you have a passion for great customer service and making sure every guest receives the best possible experience then this job is for you!
Here at Adkins & Cheurfi, we offer flexibility so that you can fit work around you! With a large selection of venues and locations,  no two days will be the same, meaning every day brings with it a whole host of new problems and challenges for you to solve. Therefore, the right candidate will relish this chance and look to thrive under the pressure.
Successful Candidates will be:
Honest and reliable
Determined to succeed and proud of their work
Keen to impress
Friendly and approachable
A big personality who is happy to help
Willing to learn and listen
Punctual and presentable
Front of House Staff will:
Have prior experience of waiting tables
Be able to confidently speak to guests and build rapport
To follow instructions and direction from supervisors
Be able  to make your own way to and from venues
Live within accessible distance to Darlington.
If you think this position would be great for you – apply today! For more information please call 0191 5166118 or email ashleigh@adkinscheufri.co.uk.