Senior Chef
Senior Chef required for permanent vacancy in Riding Mill, Northumberland
Our client is seeking a senior chef to work alongside a high performing head chef at a luxury residential home, fifteen miles from Newcastle in Riding Mill near Hexham. You would be working 40 hours per week, daytime hours, five days out of seven. The property offers fresh, appetizing food for their residents with an emphasis on superb presentation and seasonal produce.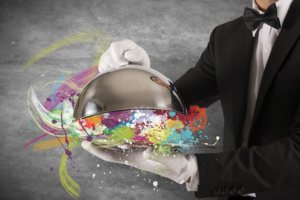 Senior Chef – responsibilities:
Working alongside the head chef to deliver outstanding meals from a rotation menu, making the best use of all ingredients available. Personal preference, dietary requirements and soft food requirements must be taken in to account.
Running the kitchen to high standards in the absence of the head chef.
Guiding and developing the junior members of the kitchen team.
Taking deliveries and managing stock
Making scones, pastries and biscuits from scratch daily
Skills you will have:
Excellent communication skills
Three years minimum at CDP level or above in hotels or high quality restaurant kitchens
You will be adaptable, flexible and able to work with a sense of urgency
You will have Food Safety Level 3, COSHH and HACCP training
You will be a hard worker great organisational skills
Your time management will be excellent
Why apply?
The perks of this job are many. The successful candidate will get the chance to produce high quality, creative food but work day time hours and will not be required to work every weekend. There is free parking on site and staff meals are given. Free uniform available on request. 30 days holidays. Staff incentive schemes are in place and this employer is genuinely interested in building a fantastic kitchen team and will take on board all your feedback as senior chef.