Seasonal Waiting Staff – Front of House – Morpeth Area
Seasonal Waiting Staff – Front of House – Morpeth Area
Adkins & Cheurfi are currently looking for the right candidate to join our ever expanding team of front of house seasonal waiting staff in Morpeth and surrounding areas.
The candidate will have the unique opportunity to work at multiple different locations and venues ensuring that no two days will ever be the same. As a seasonal waiting and bar staff team member you will be working in a wide variety of venues from fine dining restaurants to hotels and cafes. This gives our seasonal waiting staff the chance to hone their skills in every different aspect of the job, therefore the right candidate will constantly be learning and developing.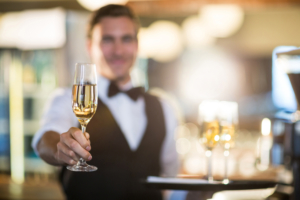 The right candidate will be:
Outgoing, friendly and approachable
Focused, determined and in possession of a good work ethic
Reliable and flexible
Able to operate tills and coffee machines
Well presented with a smart attention to detail
Experienced working within hotels and restaurants
Hard-working and motivated
A team player with excellent communication skills
Seasonal Waiting Staff will:
Be face to face with customers on a daily basis
Work on the floor delivering drinks and food
Work behind the bar taking food and drink orders
Operate tills and coffee machines dependent on venue
Build a general rapport with customers to ensure that they have everything they need and are enjoying their food
Cover shifts that are needed throughout the Morpeth area and beyond
Dress smartly and appropriately for the job in order to present a positive image
Be punctual in arriving to shifts on time
Be ready and willing to travel to and from venues around the North East
Being part of our Seasonal Waiting Staffs team requires a keen eye to detail and so if you believe you hit this and all other requirements and therefore think that this position is right for you then contact Dean or Melika today.