Restaurant Manager
Adkins & Cheurfi are recruiting on behalf of a garden centre in York for a Restaurant Manager. This role is full-time at 42.5 hours per w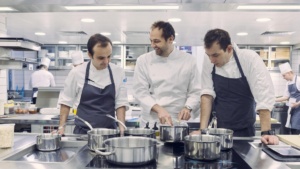 eek, working 5/7 days. You would be required to work alternate weekends with the kitchen manager.
About the Role:
Day to day business management of the restaurant. Including monitoring of sales, requirements and profitability.
Ensuring the output is consistently of the highest quality and in line with specifications.
Implementing menu changes and operational changes following consultation with the Operations Director.
Manage and train an exceptional team of kitchen and front of house staff who are passionate about the product and customer service.
Ensuring that Kitchen and FOH staff are working together as a seamless team.
Ensuring the customer service is consistently of the highest quality and in line with expectations.
Ensuring that all customers are welcomed into the store and the environment and team is friendly and welcoming at all times.
The right candidate will have/be:
Excellent communication skills, spoken, written and verbal.
Management skills and experience, of managing a team, preferably in a quick service restaurant or venue
Highly organised and effective in time management
Leader and motivator
Upbeat, sociable hospitable and attentive.
Desirable:
Health & Safety knowledge and experience
Food hygiene certification to Level 2/3
If you are interested, please call the office on 0191 5166118.