Relief Chef – Newcastle and Surrounding Areas
Relief Chef – Newcastle and Surrounding Areas – Adkins & Cheurfi
Adkins & Cheurfi are currently recruiting for relief chefs who have worked at a level from Chef de Partie and above. Offering the chance to join an already talented team of relief chefs, this post will give you the chance to head into different venues and work with some of the regions finest chefs.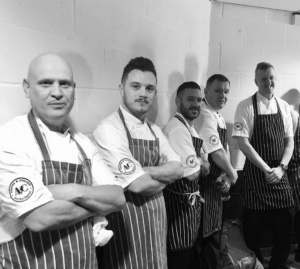 The successful candidate will be:
Hardworking, determined and in possession of a strong work ethic
Proud to maintain the highest possible work standard
Able to quickly and efficiently adapt to changing situations
Friendly and Approachable
Able to work under pressure
Confident in ability to run their own section
Experienced working functions and events
Due to the nature of agency work, there will be the need to travel to and from different sites, as such, having your own means of travel is preferred but not essential.
If you believe that this may be the position for you and would like to learn more about the work we have on offer then apply today.
www.adkinscheurfi.co.uk