Relief Chefs Needed – North East Area – Immediate Start
Relief Chefs Needed – North East Area – Immediate Start
Adkins & Cheurfi are currently looking to recruit high-quality relief chefs at all levels to join our fantastic team of staff. Our relief chefs could be required to work in kitchens at any one of our clients across the North East.
The right candidate must be prepared to adapt to any setting as we supply some of the most well-known restaurants, hotels and cafes in the region.
Our relief chefs would be expected to: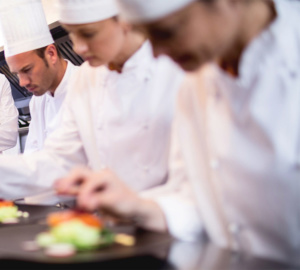 Arrive on time wearing chef whites, equipped with their own knives for work
Take feedback on board and adapt to the specific requirements of each kitchen
Be adaptable, flexible and reliable with their shifts
Take pride in their area in the kitchen, keeping it in immaculate condition
Maintain a friendly and approachable image whilst at work
Travel independently to and from work
Offering numerous benefits such as a schedule that works around your availability, access to permanent jobs before they reach the market and many more, this role is the perfect fit for a chef hoping to make a name for themselves in the agency.
If you are interested in the position send your CV in today.