Recruitment Account Manager
permanent
Want to advance your career in recruitment? How about advancing your career in recruitment whilst also working and supporting local businesses and with a truly supportive company backing you?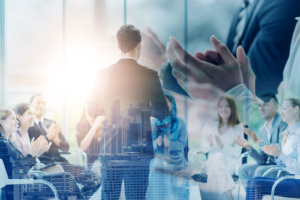 Our goal is to smash through the usual stereotypes that come with working in recruitment. Adkins & Cheurfi was founded as a reaction to corporate life and we have created an environment where individuals are valued and able to flourish to meet both personal and professional goals.
Adkins & Cheurfi are on the lookout for a new Recruitment Account Manager to manage, sustain and grow a warm desk within our Hospitality division
Key Responsibilities / Tasks
-Work closely with our business directors to achieve joint recruitment targets
-Resource, network and find candidates for vacancies using different databases and search tools
-Assess, qualify and headhunt candidates over the phone
-Learn to become an expert in a niche commodities market and use different techniques to map out competitors and market outlooks
-Arrange candidate interviews and follow-ups
-Administrative tasks include: CV formatting/preparation, writing interview preps and managing Excel spreadsheets
Key Qualifications / Experience
-Interest to work in recruitment
-Ability to multi-task in a fast-paced, demanding work environment
-Strong analytical and communication skills and a sense of humour
-Highly organised, detail orientated with a strong ability to prioritise for effective time management
-Advanced skills with Microsoft Office (especially Word and Outlook)
What do we offer?
-Salary offered between £18000 and £21,500 depending on experience plus bonus
-Fast career progression and a high level of autonomy offered
-Regular team activities and dinner at great restaurants
-Smart casual dress code
-Pension scheme