Pastry chef
Pastry chef required – accommodation provided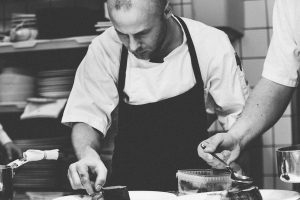 We are currently looking to recruit a passionate and innovative pastry chef de partie for a prestigious client.
You will be working in a luxury spa hotel located in the heart of the Northumberland countryside alongside some of the regions best chefs to provide the ultimate fine dining experience.
Are you an experienced chef de partie looking to progress your career as a pastry chef?
To be successful in this role you will need:
Previous experience at chef de partie level and experience of pastry
To be motivated and able to follow the instructions to the highest specification
A genuine passion for all things pastry
Ability to work to a high standard under pressure
Why should I apply for this pastry chef position?
Excellent starting salary of £22,000
The client is offering free accommodation alongside the specified salary. This will be on the beautiful grounds of the spa hotel
This is an opportunity to learn from some of the regions best fine dining chefs
If you think that you could make a creative contribution to this thriving kitchen as a pastry chef then please get in touch today