Live In Chef
Live in Chef required for popular holiday park in Windermere, Lake District.
We are now seeking live in chefs to work at a relaxed holiday park located beside Lake Windermere in beautiful Cumbria. FREE quality live in accommodation is supplied along with discounted staff food, onsite parking and excellent rates of pay. Immediate starts available and transport can be arranged.
Duties and responsibilities:
You will report to the the head chef and will be working alongside the existing kitchen team at a recently refurbished cafe and deli making fresh tasty breakfast, lunch and dinner items to order. You will be expected to prep your section, work through service and clean down on a daily basis. All health and safety records must be maintained and high standards of hygiene upheld at all times. You may also be asked to work in the takeaway side of the business frying food on a made to order basis.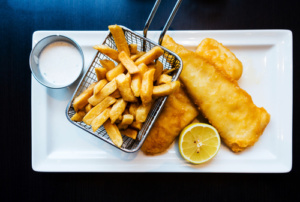 The right candidates must be:
Happy to live on site for the summer season (approx May – October) working flexible shifts responsibly and professionally. You must have NVQ Level 2 or equivalent in professional cookery and experience relevant to the role. You must be up to date with current food safety training, health and safety and allergen training. You must be a good communicator with a positive can do attitude and a passion for good customer service. You must be organised, methodical and able to take full accountability for your workload.
Why apply as Live In Chef?
If the excellent hourly rate isn't enough to turn your head then remember this post offers staff food, free uniform, free live in and parking. Staff incentives are offered and there is a strong team ethos with the staff here. Immediate starts are available for the right candidates.
We look forward to receiving your application today 🙂