Kitchen Porter – Live-In – York Area – Immediate Start
Kitchen Porter – Live-In – York Area – Immediate Start
Adkins & Cheurfi are currently recruiting for an exciting new Kitchen Porter position at a beautiful hotel in the York area.
The successful candidate will have the unique opportunity to work in a hotel kitchen with top class resources and equipment. The candidate will have the option of taking advantage of free on-site accommodation meaning there will be no travel costs getting to and from work each day.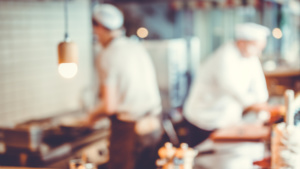 Your responsibilities will include:
Assisting with kitchen tasks
Keeping the kitchen clean and tidy
Reporting to the head chef
Washing and cleaning all the pots and dishes as required
Maintaining an excellent and professional standard at all times
The successful candidate will:
Be hardworking, determined and professional
Be in possession of a strong work ethic
Be organised and determined to get the job done
Be well presented and prepared to work
Have at least 2 year's experience working as a Kitchen Porter in a hotel
Be reliable and flexible
Be willing to listen to instruction
If you believe that you tick all of these boxes and think you're a good fit for the role then get in touch today.