Junior Sous Chef
Adkins & Cheurfi are searching for a Junior Sous Chef to work in a beautiful and famous pub just outside of Newcastle in the stunning village of Ponteland.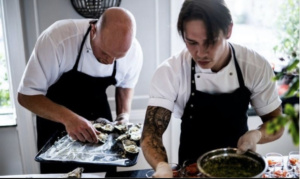 The Junior Sous Chef will be an experienced and responsible individual who has experience at Chef De Partie level or above within a restaurant, hotel or fresh food pub.
Offering a great salary of between £24000 – £26000, depending on experience, the role is a fantastic opportunity for an ambitious and career-driven chef.
The Junior Sous Chef role is to support the Head and Sous Chef in the kitchen's day-to-day running, including food production, stock and staff management, and running the service on occasions.
Duties include:
– Mise en place and set up your section for service.
– Ordering and stock rotation
– following instructions from the Head and Sous Chef during service.
– Running service when Head and Sous Chef is off
– Producing food following recipes and instruction.
– Making sure all procedures in your section is in line with the company's Food safety rules.
– Cleaning and closing down your section.