Hospitality & Events Consultant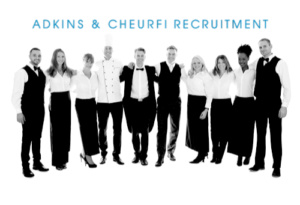 We are now looking to expand the team and are searching for our next Recruitment Consultant to manage our Front of house, Hospitality & Events desk.
The Hospitality & Events Consultant who joins us will be a high achiever, a proactive self-starter and a go-getter who already has contacts and/or experience within their industry.
We are searching for a dynamic and experienced professional who may have worked in a similar role as a Hospitality & Events Consultant, or is looking for a trainee position with full support to complement our successful team. This is an excellent opportunity to join an established business at a key stage of growth and to play an important role in its development.
Sales and CRM will be paramount as you will be expected to win, gain and retain new business.
Responsibility – Key Duties
• Required to manage the staffing process for our existing clients recruiting a large team of FOH staff to work at various events around the region.
• You will be tasked to build and run your own profitable desk supplying temporary and permanent candidates to business across the Northeast and Yorkshire.
• Manage the marketing and promotion of the business through our social media pages
• Generate new business/vacancies from clients via sales and business development.
• Screen candidates, interview, and match candidates to clients.
• Provide consultancy advice to both clients and candidates on salary levels and career opportunities.
• Cold calling businesses and speak to decision-makers.
• Manage, build and maintain strong and honest relationships with candidates and clients.
• Resource databases and social media for suitable candidates.
• Identify and win new business opportunities.
This is a hot desk with existing business ready to be taken on.
Your earnings are only limited by your own capabilities.
We are true believers in giving our employees real control of their own business and we are here to support and help them collectively and as individuals.
Your own transport is essential for this role