Head Pastry Chef
Head Pastry Chef – Newcastle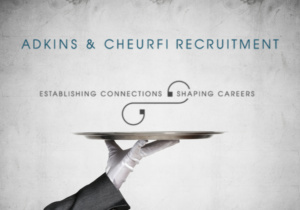 Adkins & Cheurfi are working in partnership with a brand new, multi-site opening, based on the North East coast, as they search for a Head Pastry Chef to manage the operation.
Reporting to the Operational Head Chef, our Client is looking for an experienced Head Pastry Chef, preferably with multi-site experience, to oversee the development and running of the venture. The venue has a number of different outlets most notably a fine dining restaurant, a steak and seafood restaurant, a tearoom, conference and banqueting, champagne bar and ice cream/waffle house.
This is a fantastic opportunity to join the business at the point of opening and become part of our client's huge success in the coming years.
Responsibilities
Leading and coaching a team of 3 pastry chefs
Management of multi-site facilities and quality standards
Prepare a wide variety of goods such as cakes, cookies, bread etc. following traditional and modern recipes
Ensure that produced pastry adheres to quality and specification standards
Team evaluation and development
Meet hygiene, quality and safety requirements
Preparation and calculation of pastry recipes and costs
Create new and exciting desserts to renew our menus and engage the interest of customers
Decorate pastries using different icings, toppings etc. to ensure the presentation will be beautiful and exciting
Monitor stocks for baking ingredients such as flour, sugar etc. and make appropriate orders within budget
Identify staffing needs and help recruit and train personnel
Requirements
Proven experience as Head Pastry Chef, preferably with Multi-site experience
Great attention to detail and creativity
Organizing and leadership skills
Willingness to replenish professional knowledge
In-depth knowledge of sanitation principles, food preparation and baking techniques and nutrition
Working knowledge of baking with ingredient limitations (pastries that are gluten-free, sugarless etc.)
Certificate in culinary arts, pastry-making, baking or relevant field
For more information, please contact the team today