Head Chef – Newcastle upon Tyne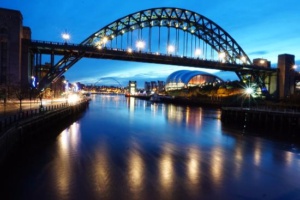 We are looking for a talented Head Chef for an exciting new addition to the Newcastle Italian dining scene.
The venue will be providing a quality offering from breakfast and brunch through to evening dining in the 100 cover restaurant and 60 cover lounge. With additional banqueting facilities for 180, this role is definitely suited to someone with experience of running a high volume Italian dining operation or from a busy hotel background.
The remuneration and package for this role are exceptional and reflects the quality and level of this brand.
Role and Responsibilities:
Overseeing the operation of this busy and varied kitchen
Recruit, train, mentor and lead a team of skilled chefs
Working closely with the management team front and back of house
Ensuring all dishes are prepared in line with company standards and SOPs
Managing budgets, costing and waste control
Knowledge sharing and feeding into group menu development
Implementing health and safety procedures and ensuring they are being followed by the team at all times
GP control for maximum profit
Administrative responsibility for team records, health and safety compliance, stock taking and other brand requirements
Stock ordering in line with costs and profit margins
Communication up the line to HR, Operational management and Restaurant support teams where appropriate
55 hours per week
Person Specification:
Strong proven background in a head chef role
High volume operational experience
Previous Italian dining exposure
Hotel experience would be preferred but not essential
Must have own transport
"Can do" attitude with good leadership qualities
Reliable with an excellent work ethic
Previous responsibility for costs and profit margins
Team Player
If you are looking for a stable and successful career working for an established, growing company then apply today.