Head Chef – Morpeth
Adkins & Cheurfi are delighted to be recruiting for a Head Chef – Morpeth for our client, a beautiful boutique restaurant in Morpeth.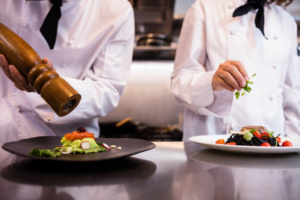 The restaurant consists of just a few tables and a maximum of 16 covers per service, offering classic and traditional dishes using local produce. With its charm and quaint surroundings, it really is something that is held in high regard and has a fabulous reputation both online and off.
Working alone with the full-time waitress on-site, the ideal candidate will be just as comfortable working with fresh produce back of the house as they are dealing with customers and clients front of  house. Offering a salary of £27000 + TIPS the role is a fantastic opportunity for someone at Jnr Sous Level or above looking to run their own kitchen.
Responsibilities
Proactive Head chef who can cook classics to a very high standard
Freedom to assist and help with the creation of specials and menus
Ability to manage and self motivate themselves and staff
Responsible for ensuring all health and hygiene standards are met and records are kept up to date
Cost control including – keeping purchases and operating costs within set budgets
Must understand and have experience of working towards  hitting/exceeding GP set targets
Liaise effectively with the front of house to ensure a smooth service and running of the kitchen
Ideally, you will live locally to Morpeth or have your own transport