Head Chef – Permanent Work – Durham Area
Head Chef – Permanent Work – Durham Area
Adkins & Cheurfi are currently recruiting on behalf of one of our clients for an experienced and confident Head Chef to take the reigns at one of the most highly sought after spots in the city.
As a Head Chef, you will be expected to arrive with a wealth of experience in a similar role and an attitude that pushes positivity and hard work to the forefront.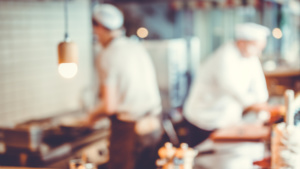 The successful candidate will be:
Hardworking, determined and results driven
Approachable and positive
A natural leader with the ability to motivate and drive a team of staff
Able to handle any customer complaints in a professional and customer satisfactory manner
Able to keep staff working towards the company's and your own personal standards
Confident cooking with a wide variety of fresh foods
If you think you may be a good fit and would like to learn more about the job then apply today!