Head Chef
Head Chef –  (Straight Shifts, Day Time Only)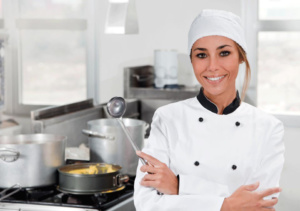 Adkins & Cheurfi have an excellent opportunity for a talented Head Chef to join our client, a well-known restaurant group, at their new restaurant & concept, based in York.
This Head Chef role is very unique, it is for DAY TIME hours and STRAIGHT SHIFTS but still with the pleasure of working in a restaurant with an excellent salary and package
The ideal candidate will currently be employed as a Head Chef and will have a proven track record in managing restaurant kitchens. Alternatively, you could be currently employed as a Sous Chef and looking for a promotion
The Candidate
· Has a proven record of achieving budgeted Gross Profit margins whilst maintaining food quality standards
· Has a detailed understanding of effective food ordering, menu costings and clearly appreciates the effect that poor food control has on the business
· Can confidently implement and maintain a detailed Food Safety Management System in line with company requirements
· Is qualified to Level 3 in Food Safety within the past 3 years or is prepared to work towards gaining the qualification
· Is an excellent articulate communicator who can positively express opinions and views in relation to colleagues, line managers, suppliers and customer requests
· Is a proven leader and "man" manager, inspirational and supportive.
· Target and product quality are driven. Can manage business Key Performance Indicators
· Has in-depth knowledge of food and experience in the construction of creative and inspirational menus in line with business and customer expectation
· Is a problem solver and has both ability and confidence to effectively manage their environment
· Has successfully developed a kitchen team that has positively affected the business
· Can react positively to direction from Senior Managers and Directors within the organisation
· Is computer literate and has experience of using management software applications and MS Office
· Can ensure a safe working kitchen environment for staff, colleagues and visitors in line with company H&S requirements