Head Chef
Head Chef required for a large restaurant in Newcastle Upon Tyne.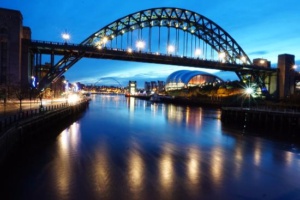 Adkins & Cheurfi are delighted to be assisting our client, a fresh food restaurant just outside of Newcastle Upon Tyne in the hunt for their next Head Chef.
As Head Chef this role is a great opportunity to coach and lead a kitchen team while playing a major part in the growth and development of the establishment.
With the restrictions about to be eased this would suit an experienced Head Chef within a similar establishment or a senior Sous Chef looking for the next stage of their career.
Our client offers a fantastic salary of £40000 per year and is looking for someone to start in early April 2021 so a quick application is recommended
Job Description:
Manage the integration of the kitchen departments promoting a welcoming and inclusive environment
Accountable for the overall performance of the team including guest experience, workforce planning (including recruitment and rostering) and departmental profit delivery
Builds confidence in teams recognising good performance that promotes company ethos.
Attract, develop and retain talent
Creates pride in the team to deliver a consistent branded experience
Regularly review information and feedback to consistently respond to guest feedback
Manage food purchasing to ensure targets are achieved and supplier relations are upheld
Manage stock counts to ensure there is minimal wastage
Manage the food production and be accountable for the quality of all food leaving the kitchens
To support the business with new venue acquisitions and their culinary offerings.
Develop menus that are as creative as our venues and show culinary excellence