Fryer Chefs/Cooks
Fryer Chefs/Cooks Wanted

We are looking for Fryer chefs/cooks ideally with some fryer experience to work in the new Seafood fish n chip restaurant opening July in Whitely Bay
Excellent opportunity to be a part of a new opening with a new team working in a brand new state of the art kitchen.
Working in both the restaurant and takeaway we anticipate this to be a busy faced paced role so we need committed people who are team players.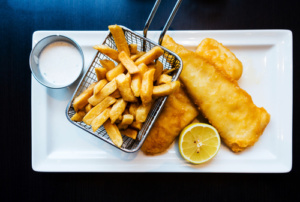 Although fryer experience is preferred we will consider chefs/cooks who are keen to learn new skills and have a good experience working in a similar environment be that a takeaway or restaurant.
Salary  £9phr hourly rate + tips
Immediate start dates available
Excellent beach front location easily accessible by public transport