F&B Manager- City Centre Hotel, Newcastle Upon Tyne
permanent
Adkins & Cheurfi Recruitment are hiring for an F&B Manager on behalf of a 4* City Centre Hotel in Newcastle Upon Tyne.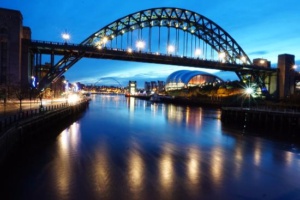 As a Food and Beverage Manager, you are responsible for managing operations of all Food and Beverage outlets to deliver an excellent Customer/Guest experience.
The Food & Beverage Manager is responsible for ensuring the highest level of customer service by overseeing all aspects of service and service staff during operating hours, while working in a clean and safe environment, and meeting all financial goals for sales and expenses.
Main Duties/ Responsibilities:
Responsibility for managing and achieving your own departmental targets as assigned by the Senior Management Team.
Working alongside the DGM and GM to develop, plan, budget and implement programmes and procedures.
Manage and monitor activities of all employees in your team, making sure they adhere to the standards of excellence and to the guidelines set in the employee handbook.
Set departmental targets and objectives, work schedules, budgets, and policies and procedures
Maximizes food and beverage sales by identifying and targeting sales opportunities through marketing including promotions and special events and by training staff on "up-selling."
Customer & Guest Focus:
Arranges work schedules of line employees, determining days off, ensuring staffing levels are based on occupancy and/or any current or anticipated events. Submits payroll records, correcting errors to insure pay is on time.
Maintain consistency of service by being aware of and prepared for all course events, large parties and reservations that may affect food and beverage service operations.
Team & Partnership Working:
Builds a positive working atmosphere by networking and developing trusting relationships with co-workers, to deliver the best service to external customers/guests.
Effective Communication:
Communicates regularly, consistently and in a timely manner to keep everyone appropriately informed.
Makes effective and appropriate use of available communication processes.
If you think you would be a great fit for this role, don't hesitate to apply, we are conducting interviews in the next few weeks…