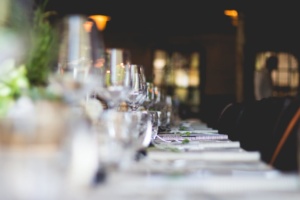 A Deputy Manager Making People Happy. That's what we're our client is all about. Born from a love of basking in the chilled-out ambience of the Caribbean, Our client is all about capturing the heart and soul of the sunshine islands – rum, reggae and jerk.
There winning combination of spicy food, delicious cocktails, social atmosphere and most importantly the incredible team keeps guests returning time and time again. They love diversity, and actively welcome and encourage applications from people of all backgrounds. One Love, One Team.
As a Deputy Manager, you will… Deputise in the absence of your General Manager and take ownership of the restaurant as if it's your own. Be a compassionate leader who works with energy, passion and integrity. You will love getting the best out of your people, day in day out. You will be entrusted with the coaching and development of your teams to drive the quality and performance of the restaurant forward.
You will become a positive ambassador for the brand, ensuring that all guests experience a unique experience.
You will have first-class communication skills and experience mentoring and developing a junior team.
You will enjoy training and developing people and making sure they achieve their best work whilst they're on shift.
You will possess a strong commercial awareness, with financial accountability experience across restaurant, bar, and kitchen operations.
You will have confidence and experience in running busy shifts in your General Manager's absence.
You will also have a clear sense of passion and ambition, and plenty of experience working in hospitality.
Being organised will come naturally to you, and you'll have experience supporting your General Manager with stocks, costing, and labour. Our client only wants the best of the best to join them, so in turn, they will… Reward you with exclusive team discounts and loyalty bonuses.