Contract Catering Chef
Contract Catering Chef – new opportunity
We have an opening in our brigade of experienced contract catering chefs to work temporary assignments at various sites across the region. We are expanding all the time and as a result our contract catering clients are growing week by week. We supply various industrial kitchens, schools, universities, colleges and care homes. A typical shift on a contract catering site would be 8am-3pm or similar and most sites operate Monday – Friday only.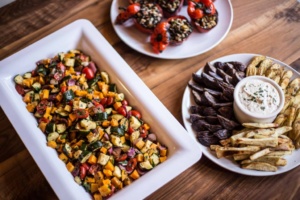 Contract catering chef – what would I be doing?
You would arrive on site and report to the manager on duty.
Produce high quality, fresh food for large volumes of people to tight deadlines.
Delegate to kitchen assistants as necessary.
Some sites require the chef to serve throughout lunch service.
Managing stock efficiently.
Maintaining an excellent standard of hygiene throughout the kitchen.
Adhering to all onsite policies – such as wearing a hat/hairnet.
Liaising with the existing team to ensure all prep is completed as it should be.
Am I a good candidate?
You must be smart and presentable with clean whites.
DBS certificate highly desirable.
The means to get to and from various sites, off the beaten track is essential.
You must have previous contract catering experience.
Care home sites require knowledge of soft food requirements.
You must have your own initiative and the ability to apply your skills as a chef to a variety of situations.
You must good communication skills.
You must be able to manage your own workload.
Is this for me?
Are you seeking a better work life balance?
Do you enjoy early starts?
We pay holiday pay, provide uniforms and 24/7 career support.
We pay weekly, direct in to your bank.
Get paid an hourly rate – so receive payment for every hour you put in.
If you are interested in this position as contract catering chef then please apply today.