Relief Chef – TV and Film
Relief Chef – TV and Film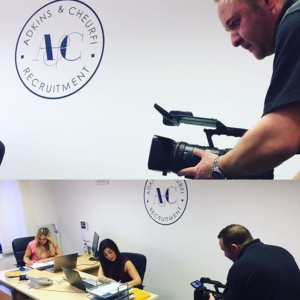 Adkins & Cheurfi are recruiting for a number of relief chefs to work in various TV and Film locations throughout the summer.
Our client is an outside catering company and they require staff in the following locations-
Edinburgh
Newcastle
Glasgow
Liverpool
Working onsite in a mobile kitchen, you will be working in a team of 3-4 chefs and you will need knowledge in all sections of a kitchen as you will be rotated between three sections each week, Sauce, Hot Buffet and Larder. The kitchen offers breakfast, Lunch and dinner service, with usual working hours of 0600-3pm
Cooking in a mobile kitchen can be very challenging & hard work and you must be prepared to assist with the management of the vehicle and lifting and loading, especially when moving locations, sometimes between services, unfortunately, hot water taps do not exist in fields!
All food is cooked fresh and you must be prepared to work with sometimes limited produce that is available, although this can also be very rewarding, working organically and creating menus as you go. A strong background in various cuisine is essential to help you deal with these challenges.
This role is very customer facing and you will need to be prepared to serve customers personally, film production sites can be great fun but a high level of professionalism is expected from all crew working on site.
This role offers a fantastic salary of £120 a day and most of the roles will be Monday – Friday, the ideal candidate will have previous experience in a similar job, but if you believe you have what it takes, then please do not hesitate to contact the team today
Your own transport is essential