Contract Chef for luxury Care
temp
Contract Chef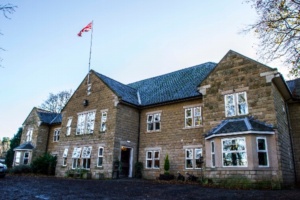 We are currently recruiting a motivated and professional Chef to join our contract team. For the right candidate we have rewarding opportunity to work in a luxury residential home in the beautiful Northumberland countryside. While only 20 minutes drive to the city centre the rural location enjoys a village atmosphere and breath-taking views.
You will posses the following qualities;
Have minimum Level 2 NVQ in Professional Cookery or 3 years minimum experience in a professional kitchen
Be a good communicator who can work effectively as part of a team
Be reliable and trustworthy
Be contactable and responsive
Be able to travel to and from work independently
Your day will consist of; 
Produce high quality, fresh food to tight deadlines
Follow on site specifications to ensure continuity of service
Delegate to kitchen assistants when necessary
Help with ordering and organisation of stock
Using customer feedback to continuously improve offering
Communicating clearly with existing team to uphold high standards of taste, hygiene and presentation in the kitchen
Fill out all Health and Safety records
Adhere to all COVID regulations
You will be richly rewarded with;
Sociable hours
On site parking
Excellent rates
Free uniform
Staff incentives
Flexibility within reason
The opportunity to enjoy a luxury working setting
The opportunity for personal and professional development by working with a regional industry leader.
Please contact Danielle on 01915166118 or 07398739539 to discuss.