Breakfast Chef – North East of England
Breakfast Chef – North East of England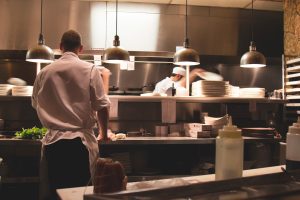 Adkins and Cheurfi have a fantastic opportunity on offer for a confident and capable chef to run the breakfast service at a 2* rosette hotel.
Cooking to order, the right candidate will ideally have a restaurant background or similar large volume breakfast service experience in a hotel or catering establishment. Working in the kitchen alone during breakfast you will have excellent time management, organisation skills and will be happy to assist the kitchen brigade in the afternoon with the preparation of weddings, functions and banquets.
The package includes-
Flexible shift patterns
Excellent working hours with early finishes when applicable
Fantastic salary with potential packages for how you wish to be paid (annual, hourly etc.)
Free live in on the hotel grounds
This really is a great opportunity for someone who is looking for a more flexible chef role, while still working in a high quality, fine dining establishment.
Contact Dean or Melika today if interested
dean@adkinscheurfi.co.uk