Assistant Restaurant Manager
permanent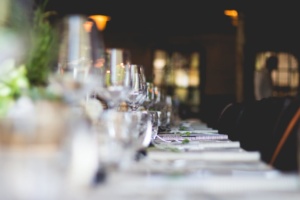 Adkins & Cheurfi are looking to recruit a charismatic hands on Assistant Restaurant Manager.
You will be working within a small experienced management team and whilst you will be
based in the Restaurant you will have the opportunity to get involved in all aspects of the
hotel.
Your main objective will be to motivate, train and encourage the team, ensuring the highest
levels of service and up-selling are achieved throughout all aspects of the department. You
will need to be a capable and well presented individual, who can project the properties ethos
of a home-from-home for all its guests. Providing excellent service but in a comfortable,
friendly and relaxed setting.
It is very important that you have great charisma, making sure that both our guests and staff
are made to feel welcome and happy. The property caters for an average of 50/60 breakfast
covers and up to 70 diners as well as daytime trade.
As an Assistant Restaurant Manager, you will need to have experience and knowledge in ways of increasing revenue; coming up with ideas and actions that can be put in to place to maintain high levels of service, and improve overall revenue and ensuring a suitable GP.
Being an independent and family-owned property, the scope is available to really put your
mark on this hotel, with us welcoming ideas and a 'can do' approach to achieve the highest
levels of efficiency and service.
We can offer:
• A friendly and welcoming atmosphere with a great team
• Competitive salary depending on experience
• Pension scheme
• Meals will be provided on duty
• 28 days paid holiday per year
The Assistant Restaurant Manager position is ideally suited to someone with an excellent track record of being able to handle a wide variety of F&B skills, up-selling, training, customer service and overall management capabilities.