Assistant Executive Chef – North Yorkshire – Permanent Work
Assistant Executive Chef – North Yorkshire – Permanent Work
Adkins & Cheurfi are currently recruiting on behalf of one of our clients for an extremely exciting role as an Assistant Executive Chef working across the North Yorkshire region.
As an Assistant Executive Chef, you will be working alongside the current Executive Chef and assisting him with a vast array of tasks ranging from working within a budget and planning the menu accordingly to identifying training needs for staff and acting out on those requirements.
As the current Executive Chef is responsible for the running of a number of different sites across the North Yorkshire region, it is essential that the successful candidate can organise their own travel to and from each site.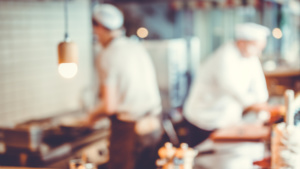 The successful candidate will be:
Motivated, determined and proud of a high work standard
Responsible for identifying staff training needs and acting on this accordingly
Confident in travelling to numerous different sites and making an impact
Able to follow instruction and assist the Executive Chef in the running of the sites
Responsible for rotas, stock taking and working with suppliers
If you believe that you possess all of the necessary qualities and are keen to learn more then send your CV in today.