Agency Chef
Agency Chef required for ongoing and ad hoc work in kitchens across the North East of England.
At Adkins and Cheurfi Recruitment we have an excellent reputation built on the quality of our relief chefs. We are now recruiting for new starters to join our team to provide relief to hotels, restaurants, schools, cafes, care homes and more… The benefits of working as an agency chef have never been more apparent….don't rush into taking your next permanent role… read on to find out more:
Duties and responsibilities of Agency Chef:
you will be responsible for your section completely..including all prep, food production throughout service and cleaning down
you must communicate with your team and other departments as necessary to ensure things run smoothly
you are responsible for managing and organising stock effectively to minimise waste
you must adhere to all health and safety rules and maintain records on a daily basis
you will report to the Head Chef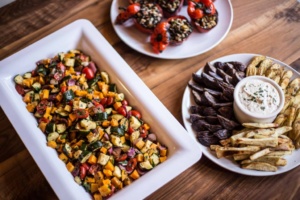 Skills and attributes:
for our hotel and restaurant clients you will be expected to have minimum 3 years experience at CDP level and above
for our care home and education clients you will be expected to minimum 3 years experience, an Enhanced DBS and knowledge of dietary requirements pertinent to the nature of the client
you must have minimum Level 2 NVQ or similar in Professional Cookery
you must have up to date Food Safety Level 2 (minimum), Allergen and Health and Safety in the workplace
you must be a team player with good communication skills
you must be reliable, trustworthy and professional
you must be able to travel to and from work independently
What's in it for you?
Improved hourly rates – you spoke…..we listened and we have increased our rates in proportion to the distance and roles
Get paid for EVERY HOUR YOU WORK….no more unpaid overtime in stretched kitchens
Choose how we pay you – choose PAYE to enjoy all the perks associated with a traditional employment contract (enabling you to claim furlough should the need arise)
Staff incentives
 Free uniform
Access to the hottest new perm jobs before they hit the market
Flexibility – no more denied holidays
If you are interested in becoming an Agency Chef then apply today, we would love to hear from you.