Demi Chef de Partie
Demi Chef de Partie 
Adkins & Cheurfi are recruiting on behalf of our client, a beautiful 5 star Spa Hotel based just south of Sunderland in County Durham, as they search for a new Demi Chef de Partie to join the established brigade. Situated amidst 37 acres of landscaped gardens in a striking cliff top location, this immaculately restored Georgian country house fuses contemporary luxury with classical elegance to create a truly magnificent hotel.
Offering a fantastic salary of £21,000, and the opportunity to live in on site, this is a rare chance to work and train under some of the regions most talented chefs. The ideal candidate will have at least 1 years experience in a kitchen at Commi level or above and will be looking for a chance to grow there career in a modern, 5-star hotel with genuine career opportunities.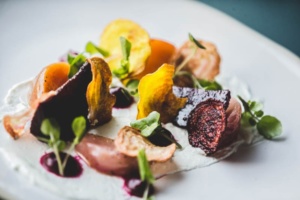 The role
To assist in the preparation of food for guests and staff under the supervision of your Chef
de Partie/ Sous Chef.
Responsibilities
To maintain a high standard of specified work in accordance with the Head Chef's
instructions.
To assist with other sections or help with other duties
To maintain and achieve a high standard of food quality, preparation, production and
to assist in service under guidance from the Chef de Parties, Sous Chef or the
Executive Chef.
To aid in achieving food cost, kitchen standard and overall objectives and helping
Commis Chefs learn to improve their ability.
To keep high standards of personal hygiene, clean uniform and overall camaraderie.
To keep high standards of cleanliness on section were employed, also to assist in any
job regarding hygiene, cleanliness asked for by Sous Chefs/ Executive Chef.
To work as part of a team in a constructive manner
To have a committed approach to the development of creative service in the kitchen.
To comply with all Hotel and Company policies.
To be responsible, whilst liaising with the Executive Chef for your own development.
To carry out any reasonable duty to assist in the smooth running of the Kitchen
Why should I apply?
Ongoing training and development in a fine dining establishment
Live in accommodation available
Career development and progression
Apply today if you believe this is the role for you