We would like to offer a warm welcome to our new FOH consultant Lucy Connolly. Lucy has come to us following a successful stint helping run the show at Customs House, South Shields. She is a local graduate and has recently earned her degree in Events Management at sunny Sunderland University. Lucy will be taking over our busy Front of House desk supplying all of our events clients with hospitality staff and we wish her the best of luck in what promises to be a busy busy summer.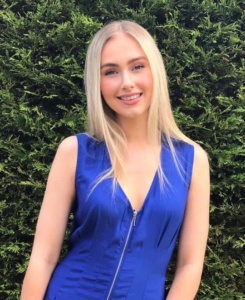 When she's not at work or drinking cocktails, Lucy can be found in front of the camera modelling for the bridal industry. We look forward to working with her and growing our fantastic team further.
Lucy can be contacted via her email address lucy@adkinscheurfi.co.uk or on the usual office number 0191 516 6118.