Summer News – what's going on in the North East
We are delighted to be supporting all the major sporting and music events taking place in the North East this summer. Though numbers might be limited the drinks will be flowing and the sun will be shining we are sure!
Lucy is busy finalising staff for all racing events at Newcastle race course in the next few weeks and we look forward to welcoming back events staff new and old. If you are interested in working any of our future events then contact Lucy Connolly on 0191 516 6118. We have plenty of weddings at various locations coming up too so dust off your bottle openers and get involved.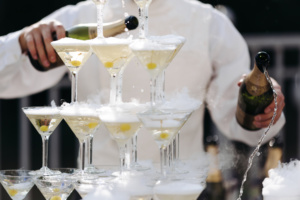 We have been finding new and creative ways to recruit chefs in a difficult climate. We have improved rates where possible and are looking at different avenues to source high quality hospitality professionals for all of our clients. If you are an experienced chef who would be interested in hearing about any of our temporary or permanent vacancies then Liam can be reached on 0191 516 6118.
There is a general feeling of optimism in the office now now and we are hearing so many positive stories from our clients who are seeing all their business return….and then some! The bars, restaurants and hotels are buzzing and it is going to be a great summer for the hospitality industry in Great Britain.