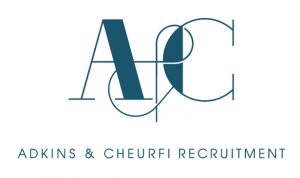 Here at Adkins & Cheurfi we pride ourselves on finding the strongest calibre of candidates available on the market. We ensure we recruit the stars of tomorrow through our extensive knowledge of the industry and with organic marketing campaigns.
We can provide your business with a whole host of hospitality professionals, whether you are a restaurant, hotel or industrial kitchen, we can provide permanent recruitment for many different positions including-
General Managers
Receptionists
Sales and Marketing
Head Chefs
Finance and Administration
Chef de Parties
Food and Beverage managers
Bar and Waiting staff
If you are a company looking to work with a bespoke partner, who specialises in your industry, then please look no further than Dean and Melika here at Adkins & Cheurfi. We are always available and open to speak with anyone interested in our services.
Adkins & Cheurfi appreciate just how busy the catering world can be, and we will come out and meet with you in person if you require. With our company beliefs of Honest, Responsive and Specialist we can truly understand your business from your own view point, and can tailor our services to the specifics of your requirements.
If any of our services are of interest of you, then please contact us today.
Alternatively if you are currently looking for work, and would like a confidential conversation with us, then please do not hesitate to get in touch.
01915166118