Temporary School Caretaker
Temporary School Caretaker
After great success supplying the education sector with catering and cleaning relief staff over the past 12 months we are now supplying temporary care takers to our clients too. Bookings can be anything from one week up to six months and cover both primary and secondary schools. Shifts are Monday-Friday, term time only with excellent hourly rates paid.
Duties:
 Ensure all minor maintenance tasks are completed within the buildings eg, door handles,
shelves, painting, tiling, carpeting, leaks, putting up blinds etc
 Up keep of external areas
 Opening up of buildings and closure of buildings daily
 Ensuring wash areas and toilet areas are regularly replenished and kept clean and tidy
 Ensure all communal areas clean tidy and replenished after each break time
 Movement of furniture, supplies, deliveries etc
 Ensure all furniture and fittings are in full compliance with our standards of safety and comfort.
 Maintain safe conditions and safe working practices within all the facilities.
 Adhere to company and statutory health and safety procedures and policies.
 Ensure all fire signage and equipment is legally compliant and monitored and recorded as per
legislation.
 Do weekly fire alarm test for each building
 Liaise with Principal/ Maintenance Manager re organised fire drills
 Clean inside of windows once a week and/or when necessary
 Clean external windows when required
 Upkeep of grounds and gardens on all sites
 Deal with all teachers, students and visitors with a polite, helpful manner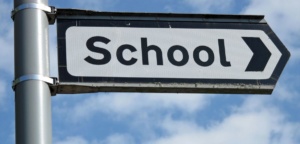 The right candidate will be an experienced caretaker with a strong maintenance background. You must be a reliable individual with a high level of professional integrity and the genuine will to make a positive difference to the school where you are sent. You will have an Enhanced DBS, ideally on the update service or be willing to undergo checks. This role would suit a retired caretaker or somebody looking to gain an insight to a few sites before accepting their next permanent role.
Why apply to work as a temporary school caretaker?
We offer excellent rates of pay and you will be paid every Friday direct in to your bank. We offer you flexible work within an agreed radius of your residence. Many of our bookings result in permanent employment. Join our award winning agency and maximise your chances of working your ideal job.