Seasonal Chefs required for various ongoing roles around Northumberland.
We are the North East's leading provider of quality, hospitality professionals and we are now expanding our brigade of seasonal chefs to work the following:
TV production sites
Golf courses
Garden centres
Pub and restaurants
Hotels
The benefits of joining our team are many and they include GETTING PAID FOR EVERY HOUR YOU WORK (no more naughty unpaid overtime), weekly pay, free uniform, flexibility and above all a better work-life balance where YOU call the shots.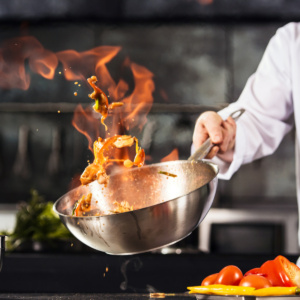 We want to hear from experienced chefs with minimum three years experience at CDP level and above with a good work ethic, a sense of integrity and the ability to pick things up quickly. We are also interested in hearing from any commis chefs or college leavers looking to progress and get a few months in the kitchen under their belt to enhance their CV.
Many of our clients can provide live in free of charge and many of these contract present permanent opportunities for the right candidate. Own transport is highly desirable due to the remote location of many
We do have permanent vacancies available all over the country alongside our seasonal contracts. Apply today and we will be in touch with you to discuss your options.