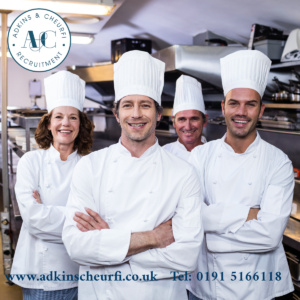 Adkins and Cheurfi are looking for university chefs to enroll ready for the new term starting for the next few weeks.
We also offer a wide range of amazing venues to work outside of term-time in from hotels, fine dining restaurants, stadiums. Our excellent rates of pay and flexibility will suit your needs and lifestyle.
Skills and experience you'll bring to the Agency Chef role,
Persistent and attentive with records, and health & Safety procedures
Understand recipe specifications and assistance from different venues
Must have the ability to work well in a team environment
Flexibility
At least 2 years kitchen experience
If you are interested in joining our relief team, we pay between £12 and £15 per hour.
You have the option to join us on LTD, Umbrella or PAYE .
If this is something that would be of interest to you please get in touch with your contact details and I will give you a call to discuss in more detail.
Salary: £13.00-£14 per hour
Ability to commute/relocate:
Durham, Durham: reliably commute or plan to relocate before starting work (required)