Relief Chef *Morpeth, Alnwick, Ellingham*
Adkins and Cheurfi offer a wide range of amazing venues to work in from hotels, fine dining restaurants, stadiums, and Hotels up to 3 Rosette standard. Our excellent rates of pay and flexibility will suit your needs and lifestyle.
*Job Responsibilities*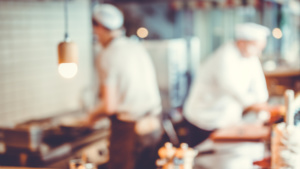 · New opportunities to work with different menus at restaurants and hotels
· Working in cafés and restaurants within offices and factories
· Supporting events and functions throughout the year
*Skills and experience you'll bring to the Relief Chef role*
· Persistent and attentive with records, and health & Safety procedures
· Understand recipe specifications and assistance from different venues
· Must have the ability to work well in a team environment
· Flexibility
· At least 2 years kitchen experience
Job Type: Full-time, Part-time
10 hour shift
8 hour shift
Monday to Friday
Weekend availability
If you were interested in joining our relief chef team, we pay between £13 and £17 per hour. You have the option to join us Umbrella PAYE , we have immediate roles available.
If this is something that would be of interest to you please get in touch with your contact details and I will give you a call to discuss in more detail.