Kitchen Porter – Back of House – North East
temp
Adkins & Cheurfi are looking to recruit Kitchen Porters to join our growing team in the North East area.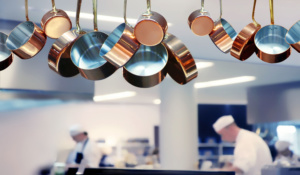 Our kitchen porters have the chance to work in a variety of different kitchens across the North East of England. The variety in location gives the right candidate the unique opportunity to hone their skills in a number of locations and environments. Working with Adkins & Cheurfi provides the chance to work with an award winning recruitment agency in the hospitality sector, meaning you'll never be short of potential work. Kitchen porter work can be very demanding in that you need to follow a strict regime on a timescale so we need to know that our workers have experience in the right areas and an attitude that we believe will make for a good fit.
Successful applicants will be:
Smart and presentable
Punctual and reliable
Experienced in both hotel kitchen porter work and restaurants
Aware of COSHH
Able to follow instruction and work from their own initiative
Good communicators
Able to make their own way to work with the correct uniform
Able to work well under pressure
Why should you apply?
Avoid the drudge of working in the same kitchen week in, week out.
Choose shifts to suit your lifestyle
Get paid weekly every Friday
Get paid for every minute you work on shift
Immediate starts available
With temp-perm jobs available you get the chance to try out a kitchen before you commit to a permanent job role
If you want to join our team of kitchen porters then call us today or email your CV to karolina@adkinscheurfi.co.uk