Job description
Housekeepers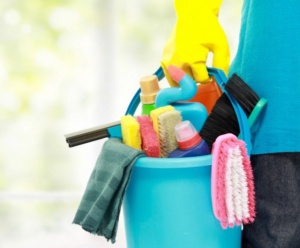 Duties:
– Clean and maintain assigned areas, including bedrooms, bathrooms, kitchens, and common areas
– Dusting, vacuuming, sweeping, mopping floors
– Changing linens and making beds
– Replenishing supplies such as toiletries and cleaning products
– Emptying trash and recycling bins
– Sanitizing surfaces and high-touch areas
– Reporting any maintenance or repair issues to the supervisor
Skills:
– Attention to detail and thoroughness in cleaning tasks
– Time management skills to complete tasks within designated timeframes
– Ability to follow instructions and adhere to cleaning protocols
– Strong organizational skills to prioritize tasks efficiently
– Physical stamina for prolonged periods of standing, bending, and lifting
– Excellent communication skills to interact with clients and team members
Previous experience as housekeepers or in a similar role is preferred.
Join our team as a Housekeeper and contribute to maintaining a clean and comfortable environment for our clients. We offer competitive pay rates and flexible scheduling options. Apply now to become part of our dedicated cleaning team!