Events Staff
Events Staff required for wedding venue in Otterburn, Northumberland
We are now recruiting for a team of experienced hospitality professionals to run weddings every week throughout the summer at one of the most celebrated wedding venues in Northumberland. We are seeking extraordinary staff capable of delivering the fantastic service that people booking their weddings at this award winning property expect. You would be required to work approximately three shifts per week (including weekends) either behind the bar or waiting tables and would be fully involved in every aspect of the wedding day. This role would suit a candidate interested in a career in events management or hospitality. Having your own transport is highly desirable due to the remote location of the property.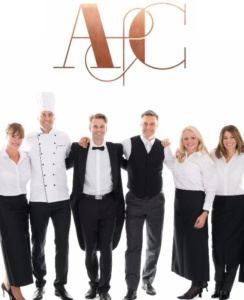 Duties and responsibilities:
BAR 
-you will be responsible for setting up the bar under the direction of the bar manager
-you will greet guests, make recommendation and be able to talk about your products
-you will prepare drinks to order, including wine, spirits and draught
-you will wash and polish glasses and keep the bar clean and tidy
-you will handle cash
WAITING
-you will be responsible for setting up the wedding tables under the direction of the wedding coordinator
-you will maintain the highest of standards polishing glasses and cutlery
-you will serve food and clear tables
-you will dismantle wedding set up and organise for the next wedding
The right candidates will be:
-experienced in either bar or waiting
-enthusiastic about delivering superb customer service
-smart and presentable
-a good communicator able to work well as part of a fast paced team
-a friendly individual with a can do attitude
Why apply to this events staff position?
-gain events experience working with the best in the wedding business
-excellent rates
-flexible shifts
-tips
-shifts given in advance, allowing you to plan your summer
If you are a bubbly hospitality professional seeking part time work throughout the summer then we would love to hear from you.