Educational Kitchen assistant
temp
Adkins and Cheurfi have an amazing opportunity available in the Ashington area. This is an ongoing placement in a school which would be Monday to Friday day time hours. If this is an interest to you, please apply and you will receive a call shortly.
Key Responsibilities: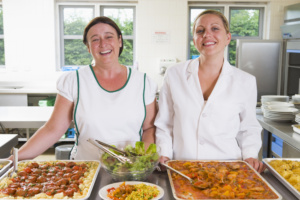 DBS needed
Ensuring the food preparation areas are clean and hygienic
Washing utensils and dishes and making sure they are stored appropriately
Sorting, storing and distributing ingredients
Washing, peeling, chopping, cutting and cooking foodstuffs and helping to prepare salads and desserts
Disposing of rubbish
Cleaning the food preparation equipment, floors and other kitchen tools or areas
Why apply?
Excellent hourly rates
Weekly pay
Flexibility
Holiday pay