Educational Chef Manager
temp
Are you looking for a new start after half term?
Adkins and cheurfi are currently recruiting for a chef manager. This role will be in a prestigious primary school in the Stockton on Tees area. This role is currently a temporary position that could lead to permanent employment. Experience is necessary as well as enhanced DBS. 
The hours for this role would be around 30-35 hours a week with a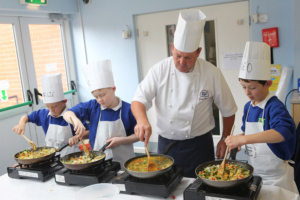 varied pay rate from £13-16. The reason being for the varied pay rate, we like to help out temporary staff as best as we can and we offer a little more if the travel is longer than usual.
Duties
Preparing and cooking a range of foods
Working alongside a team of chefs
Managing kitchen assistants
Creating your own dishes to showcase
What you need:
An enhanced DBS
A passion for food
Have a creative side
Be a team player