Bar, Waiting and Event Staff in Newcastle!
Adkins and Cheurfi Recruitment are always on the hunt for passionate hospitality staff to work across various events and venues in Newcastle Upon Tyne and the North East.
Working for Adkins & Cheurfi Recruitment, you will gain great experience within hospitality environments in Bar, Waiting and Front of House roles. Not only will you have exclusive access to the regions top venues & events, you can pick and choose your shifts to work around your schedule! Our flexible work opportunities are PERFECT for students and we have great connections with local Universities.
What we can offer you: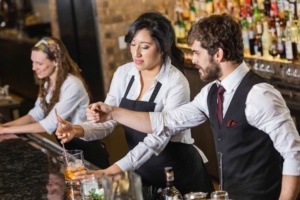 Competitive rates of pay, all of our jobs are £8.91 or above! (£8.91-£9.75!)
Flexible work opportunities
Work in spectacular venues across the region
Supportive and friendly team
Weekly pay including accumulative Holiday Pay!
Hospitality work experience to give your CV that extra umph!
What we need from you:
Passion and drive to deliver excellent service
Commitment to our organisation
Ability to follow direction at events
Right to work in the UK
Hospitality experience in either a Bar, Waiting, or Front of House Role
To represent Adkins & Cheurfi to the best standard
If this sounds like you would be the ideal candidate- don't hesitate to get in touch with Lucy on 07983526318 or at lucy@adkinscheurfi.co.uk!