Hospitality Jobs….the come back is on!
Well it's official, the great hospitality come back is full steam ahead and we are gearing up to supply the massive demand across the industry for quality staff.
We are really excited about seeing our favourite clients reopen and we look forward to regrouping our squad of chefs, FOH and kitchen staff as bars, restaurants and hotels in the UK experience records booking rates for the Summer and beyond. We are pleased to welcome our furloughed staff back in to the workplace and thank you to our key worker staff who have been at the coal face throughout the pandemic.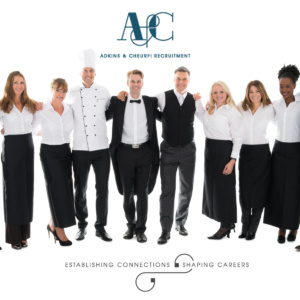 If you are a chef, waiter or bartender who was wondering where to work when things reopen, come and join our relief and events team. Experience the working environment with different clients before committing to your next permanent position.
We can offer you a host of benefits, including:
improved rates of pay
the option to work PAYE, which will ensure you receive holiday pay and the furlough entitlement should the need arise
free uniform
full career support
access to FREE training, eg. Food Safety and Allergen
weekly pay direct to your bank every Friday
access to the latest permanent vacancies before they reach the market
If you have worked for us in the past and we haven't spoke to you then pick up the phone! You can catch us at the office on 0191 516 6118. Have a chat with us about your expectations and get yourself involved.
We are always looking for talented hospitality professionals to join our team. If you know an experienced chef then put them in touch with us and receive a handy referral fee of £25 when they start working for us.
We look forward to hearing from you and helping the hospitality industry bounce back in 2021.